Vintage pinball, slot machines, arcade sales and service
Quality repair and restoration of vintage amusement & gaming machines

Serving Maryland, Washington D.C. and Northern Virginia since 1978. In-home service available at reasonable rates.
Service Rates
Machines for Sale
Backglasses



Minor or major repairs, a mechanical reconditioning, or a ground-up restoration - let me give your valuable machine the attention it deserves.

Electromechanical pinball machines - all makes
1st generation Bally and Stern Digital Pinballs - 1976-1984
Most newer pinball games
Mechanical slot machines and trade stimulators - all makes
Bally electromechanical slot machines
Bally, Evans & Keeney Consoles & Horse Races
Shuffle and Ball Bowling machines - all makes
Pitch and Bat games - Williams, Midway, Chicago Coin
Electromechanical Arcade games & Shooting Galleries

Special Bally "Speakeasy" - 1982 - $1,400
Bally Speakeasy Pinball delivered*

*local delivery only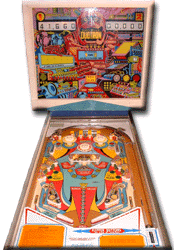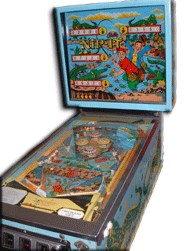 "Service Tip of the Day" - If it ain't broke don't mess with it.
Thank you for visiting,
Eric